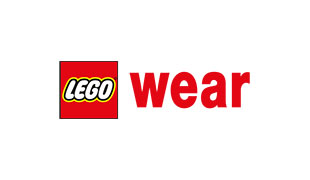 Placeringsort:
Sverige

Sista ansökningsdag: 2018-12-29
SALES MANAGER SVERIGE
KABOOKI® is the Danish company behind LEGO® Wear. 70 employees are today representing our company based in Herning, Denmark (HQ), Munich, Stockholm, India and Shanghai. The company was founded in 1993 and ever since, kids and premium quality have been our main focus.
Do you have experience with the Swedish kids apparel market?
Are you passionate about high quality and functional kids apparel?
Would you like to enter an awesome LEGO® universe?
And are you motivated by growing sales?
Then it is you that we are searching for! We are looking for the exact right profile wanting to join our journey – knowing and understanding the Swedish market. You will be joining a team of dedicated LEGO Wear colleagues based in primarily Denmark but also in Germany and China. We search for the right profile and are open to both an agency set-up or a sales rep set-up.
LEGO Wear has been on a great journey since 1993 when the company started, and we have high expectations and ambitions for the future. A cool Swedish adventure is lying ahead of us and you will be able to influence and build it up together with us.
You will be a part of a strong brand and your main responsibility will be to develop the market and create the right sales strategy together with us. Besides that you should acquire new accounts and take care of existing customers. It is crucial that you possess the passion for sales and that you have a background and results with you from former similar positions. You will be heading the road and should love to be out in the field. It is a great plus if you have experience and contacts within the kids, sport, ski and/or outdoor field. And a great knowledge within functional qualities is also very relevant.
QUALIFICATIONS:
- Key account and field customer experience from either the kids/sport/ski or outdoor market
- Knowledge of the market and the demand and requirements
- Apparel knowledge and insight
- Budget and planning skills
YOUR MAIN TASKS:
- Selling in our brand and collections
- Travelling across the country visiting our customers
- Developing sales growth in Sweden through a strong sales strategy
- Participating in sales meetings and fairs
- Creating success stories together with our accounts
If you have any questions to the position, pls do not hesitate to contacting Nordic Sales Manager, Claus Olsen, +4529468468 or co@kabooki.com Please apply here and upload your application and CV asap and before the 30 January 2019. We look forward to hearing from you!