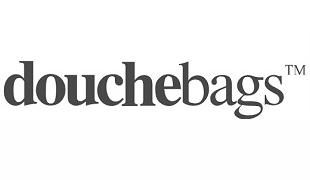 Placeringsort:
Oslo

Sista ansökningsdag: 2019-02-24
HEAD OF DESIGN AND DEVELOPMENT, DOUCHEBAGS
So you want to build and lead a lean and futureproof design and development department?
Interesting! Now continue reading to see if you´ve got what it takes…

This job opening is an opportunity to combine your passion, talent, and experience to create a unique journey for yourself and for Douchebags. Your mission is simple: Build and lead a world-class design and development department that is redefining lifestyle travel products, and create as many smiles as possible along the way.
Rooted within the subcultures of action sports, Douchebags have been developing world-leading and highly awarded travel equipment for the last 6 years. The brand has also grown to become one of the most connected lifestyle travel brands with a global online community of travelers and creatives; what we call our Family.
Founded in 2012 by the Swedish freeski legend, Jon Olsson, and Norwegian product designer, Truls Brataas, Douchebags is today one of the fastest growing companies across Scandinavia.
Developing amazing lifestyle travel gear has always been the core of our company, and your role will, therefore, be highly crucial to our overall success. No pressure...

Who we are looking for:
-You are a highly talented and experienced designer who is obsessed about lifestyle travel gear
-You are deeply rooted within global streetwear brands, you understand its subcultures and you are on top of lifestyle trends, globally
-You have proven management experience, and you are an amazing team and people manager, spreading good vibes and attitude
-You push the boundaries in everything you do and love to work in a high-speed environment

You will be responsible for:
- Build and manage the D&D Team
- Strategic product line and concept development
- Creative direction of the brand together with the Head of Marketing
- Hands-on design and development on impactful projects including key collaborations
- Product innovation, sustainability, and quality
- Set and maintain process timelines
- The Head of D&D reports straight into the COO and is a part of the management team

The ideal candidate:
- Has international experience and a global mindset
- Has a thorough experience with technical and lifestyle design
- Has strong roots in lifestyle and has a deep understanding of streetwear and its subcultures
- Can tell us how we continue to stay ahead and create new trends
- Is hands-on and continues to design and develop on a daily base
- Is highly creative and a brand builder
- Would love to live and work in Oslo

What we offer:
- A key role in our organization with major influence on the positioning and development of the brand
- Full-Time employment with benefits
- Be part of our exciting growth journey
- A working family with passionate teammates
- You will be working from our Db HQ, a.k.a. 'The Cathedral'
- The Db family culture, team workouts, and nutritious lunches

So, what are you waiting for? Go a head and apply to by clicking "Ansök".
If you have any questions about the position, please contact Nina Steen - Head of Region - nina@modeverket.no. / +4790025035