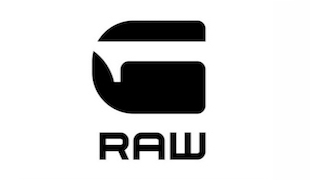 Placeringsort:
Stockholm

Sista ansökningsdag: 2019-03-03
AREA MANAGER SWEDEN, G-STAR
Job description
Here's what we'll do together: 

Is your passion for denim as high as ours? Join G-Star as our new Area Manager and lead our retail stores to maximize sales and to create a distinct experience for our excited customers in the Sweden area.
You drive a sales and service culture to optimize the customer shopping & brand experience and store performance. The Area Manager leads the G-STAR store by meeting or exceeding agreed retail sales, sell-through, profit and other KPI targets, maximizing the business for G-Star. The focus of the Area Manager is to build and sustain a work place staffed with engaged, high performing Store Managers who create a distinct customer experience representing the G-STAR DNA.
Just imagine–

As our new Area Manager, based in our Sweden Office, you'll be in charge of sales, team development and store operations in Sweden region.
You're already a market expert in-the-making when it comes to managing multiple stores and exceeding sales expectations You're going to help improve the performance of our Sweden stores while real time monitoring KPI's, revenues and P&L.
As a strong people manager, You Identify training needs for store staff and provide training solutions either via e-learning or by conducting on-site training (sales, service, product, knowledge). Providing on-the-ground coaching to store staff. You ensure that policies and procedures are well executed by the consignee partner and that visual merchandising standards and campaigns meets G-STAR standards and improve our products presentation.
Profile
What you bring to the table:

- 2+ years' experience as a regional retail manager/ district sales manager

- Solid understanding of retail, retail KPI's, budgeting and forecasting and developing action plans to drive store performance

- Apparel (denim)/fashion product knowledge

- Industry: preferably Denim/Fashion or Luxury Goods; Beauty & Cosmetics
In this challenging position you will.

- Improving the performance of monobrand stores while real time monitoring the KPI's, revenues and P&L. Develop weekly and monthly action plans; prioritize activities for store.

- Provide Head of Retail with real time performance insights, trends and business drivers.

- Provide functional leadership, coaching and support to the store managers, in order to achieve their KPI's and advance results around talent, operations, merchandising, financial and customer aspects of the business.
Finally, do you have a strong personality and excellent verbal and written communication skills in Swedish and English? We'd love to meet you!
What we bring to the table:

Beyond a competitive salary, working at G-Star brings many other perks and exciting opportunities: an awesome and diverse team that collaborates to change the game; a work environment that offers room for fun, inspiration and innovation; a clothing budget so generous that we challenge you to spend it all; a healthy, fresh and delicious lunch and even discounts in various fitness clubs and last but not least, a new bicycle.
What will happen next: 

- We will thoroughly review your CV.

- We have a large expat community at G-Star, so please apply in English.

- When we hopefully find what we are looking for, we will call you for a chat and if it's a good fit, we'll plan our first interview.

- Because we're very curious how you'd survive a mission impossible, we ask you to prepare a real-life business case in a follow-up interview.

- When we're ready to commit to each other, we'll finalize the terms we've discussed and we'll explain to you how to order your first pair of jeans from the G-Star employee store. Good luck.
Please apply here:
https://careers.g-star.com/apply/?vacancy_id=I.2019.00025&post_id=5802