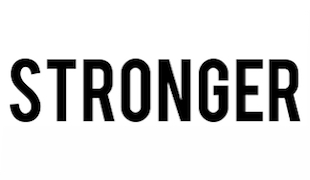 Placeringsort:
Stockholm

Sista ansökningsdag: 2019-03-24
JUNIOR PRODUCT DESIGNER, STRONGER
Are you an exciting up-and-coming talent with an eye for design?
Would you like to work in a fast growing company and create great sports fashion?
That's great, because we are now looking to add a talented product designer to our amazing design team.
Your role and our expectations
- You will be involved in and assisting the whole design process for all our products.
- Together with the design team you will continuously create and develop the product range.
- You're comfortable with having a lot on the table and working with short deadlines.
- You understand our target customer well and have great skills in collection and color coordination.
- You're an energy-rich person who has a creative and visionary mind for fashion.
- Experience is important, but what we're really looking for is talent – if you are an exceptionally talented individual with an out of this world interest in sports and fashion let us know
- The ideal candidate has experience within production and pattern making as well as good skills in Adobe Illustrator and Photoshop.
Your profile
- Willing to work in a group and able to handle working at a high tempo
- Prestigeless and receptive to the opinions of others
- High development potential
- Structured
- Passionate and committed to your work
Responsibilities include
- Assisting in researching trends
- Compiling collection reviews and moodboards
- Creating garment sketches and allover patterns
- Create and work with graphic print
- Assist in planning campaigns
- You will report to and work with Chief of Production and the Creative Director
Applications
In this recruitment process we are partnering with Modeverket. Please apply with your resume and cover letter in English. Don't forget to attach your portfolio, website or other relevant material.
If you have any questions regarding the process, please contact recruiter Charlotta Persson at charlotta@modeverket.se.
We will handle all applications on a continuous basis, we advise candidates who have matching competence and background for the position to apply as soon as possible.
Location: Stockholm, Sweden