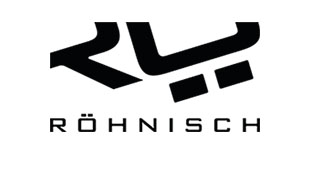 Placeringsort:
Germany

Sista ansökningsdag: 2019-04-30
GOLF SALES AGENT - RÖHNISCH SPORTSWEAR
Job brief
Röhnisch is looking for a Golf sales Agent in West Germany (Nordrhein-Westfalen, Rheinland-Pfalz, Saarland) to develop sales with existing clients and attract new ones within the targeted area. The successful candidate will source new sales opportunities, close sales to reach targets and play a key role in increasing income and revenue by managing and negotiating with clients.

Responsibilities
- Maintain and develop sales with existing clients and attract new ones within the assigned territory
- Take pre-orders before deadline and work with clients in different ways to ensure good sell through in the seasons
- Forecast sales
- Evaluate customers potential, needs and build productive long-lasting relationships
- Meet personal and team sales targets
- Attend bi-annual sales conferences in Sweden to view new collections
- Report and provide feedback to management
- Weekly meetings (phone)
- Follow the company's strategies
- Keep track of competitors in your area
- Use our necessary systems to work efficiently
Requirements
- Proven sales experience and good previous sales statistics
- Knowledge of the Golf Industry in general but especially in the assigned territory
- Customer service based on commitment, energy and positivity
- Experience working both independently and within a sales team
- Good computer skills
- Structured and orderly
- Strong communication, negotiation and interpersonal skills. Your presentation, professionalism and attitude will make you an excellent Röhnisch representative.
- Self-motivated and driven
- English and German speaking

About us
The story of Röhnisch starts in Sweden in the early 40´s. It´s DNA springs from commitment, innovation and a family gene of constant motion. There is a strong connection between the life of the Röhnisch family and the products presented to the market. At Röhnisch we see physical activity as the key to wellbeing. That is the foundation and our whole reason to be. We believe a body in motion is the home of a healthy and beautiful life. The first Golf collection was launched in 2002 and since then we have been one of the leading golf female brands in the market. The Head quarter is based in Stockholm and in total we are 60 persons all together. We operate in 20 countries.

We will process the applications on an ongoing basis, therefore we ask that you submit your application with a brief personal letter and CV as soon as possible to the following email address:
We are looking forward to your application!