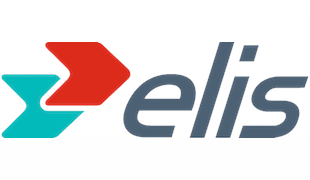 Placeringsort:
Göteborg

Sista ansökningsdag: 2019-04-28
ELIS SÖKER EN SUPPLY CHAIN MANAGER
Elis Design & Supply Chain Centre AB is a company in the Elis group that develops and supplies companies with professional workwear and protective clothing. We develop, produce and distribute products and provide services within a broad spectrum of product segments with everything from t-shirts to protective clothing. Our office is located in Hisings-Backa. We are about 40 employees and our annual turnover is SEK 370 million. Production is located in Asia and Europe.
What are you going to do (your responsibilities)?
You will manage a team of 6 people with focus on the following tasks:
-Purchasing
-Production planning, including Sales & Operations Planning Process
-Production quality control (pre-production, in production and after production, e.g. claims from our customers)
-Inventory management & control (garments and materials)
-Warehouse operations
-Transportation including customs & distribution
Besides above operational tasks, you will also be involved in budget and forecasting process, and budget responsible (for your department).
Who will you work with?
With your team, you will work with the following key partners in / outside our organisation:
Internal (office):
-Customer Service, Demand Planning & Forecasting
-Product development organisation
-IT
-Finance
Internal (group level):
-Estonia Factory (owned by group) to which we have outsourced various tasks around purchasing & quality control
-Purchasing (organisation responsible for supplier strategy including phasing out of existing suppliers and introducing new suppliers)
-Supplier quality (team responsible for supplier quality strategy including quality control policies and claims management)
External:
-Suppliers, both for production (Europe & Asia), material (50+ suppliers, mainly in Europe & Asia) and services like for example transportation (mainly local)
-Subcontractors in Asia
Who are you?
-First of all, you are a people manager, ability to coach your team and co-operate with other internal and external stakeholder. You can inspire, coach and steer to achieve the best results for our organisation
-You are a hands-on manager who can give direction to the team, but also will need to work hands on with the team on various topics
-You do have experience in change management, not only to manage a team on existing tasks but also to challenge the team on improvements and deal with changes in our business environment / organisation
-You do have a logistics education and experience, preferably also textile education and/or experience
-You do have proven experience to manage a small team and you do feel ready to take the second step in your management career
What can we offer you?
-On group level, an organisation that is operating in Europe and Latin America, with our organisation focussing on own branded garment development and production for Europe
-In your role as Supply Chain Manager you will be reporting to the Supply Chain Lead and part of the management team
-In your role, you will have freedom and own responsibility to manage and develop your team (within agreed organisational strategic direction)
-An organisation, although operating within in a large international group, focus on close and warm working relationships
-Opportunity to develop your leadership skills
-Competitive salary offering and secondary benefits
We look forward to receiving your application. Apply by clicking "Ansök nu". Make sure to attach your CV and personal letter in english. The selection and interview process is ongoing and the position may be filled before last day of application.
If you have any questions about the position, please contact Charlotta Persson (charlotta@modeverket.se)