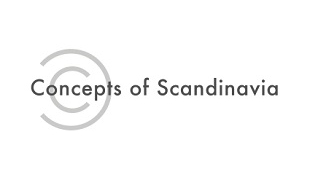 Placeringsort:
Malmö Sydsverige

Sista ansökningsdag: 2019-05-19
TVÅ DESIGNERS - CONCEPT OF SCANDINAVIA/ACS TEXTILES
ACS is a UK-owned and operated company with 40 years of experience in the textile industry. Supreme product and market knowledge along with Technical Innovation has made ACS Textiles and towels one of the most trusted and well-known names in bed & bath fashions.
A complete line of bed and bath fashions, every aspect of design, marketing and shipping, and all of the major manufacturing, is executed out of our facility in Bangladesh.
Concentrating all of our operations under one roof allows us a unique advantage over all our competitors and follow-up our product from start to finish.
Now we are looking for two highly talented and experienced designers to join our small team in Malmö.
Responsibilities include:
-research for seasonal design direction and colour trends, generating relevant mood boards by assessing which catwalks and home trends are relevant and then originating innovative unique capsule collections to present at our showrooms both at the factory and International Trade Shows.
-Reporting to the Managing Director at ACS Textiles Bangladesh and the Design Manager in UK.
-Travel abroad required on a regular basis at least two trips a year to the factory based in Bangladesh and Heimtex Trade Show in Germany.
We believe you:
-have a Textile Degree but more importantly have good drawing and hand painting skills. As well as fully proficient in Photoshop (AVA would be an advantage) and Illustrator.
-have a minimum of five years of experience in Home Textile, designing and manufacturing printed, embroidered and jacquard woven bedlinen and accessories. You have a natural commercial awareness and have a sound understanding of production techniques and the manufacturing processes.
-have an enthusiastic attitude with the ability to work fast and efficiently in a team environment.
-are trend driven with a keen eye for fashion as well as home interior, and always looking to spot the next big thing in home textiles!
-have experience of liaising with major customers buying and design teams and working on development of full product specifications and working proactively with the factories sampling and production teams to ensure smooth design development of products from origination to production
Others:
It is a fulltime employment located in Malmö and we would like you to start as soon as possible.
A competitive salary is offered for the right applicant.
We also have a similar design studio and showroom in London. We are one of the largest factories in Bangladesh, supplying companies like Hemtex, Ellos Group, Åhléns.
We look forward to receiving your application. Apply by clicking "Ansök nu". Make sure to attach your CV and personal letter. The selection and interview process is ongoing and the position may be filled before last day of application.
If you have any questions about the position, please contact Charlotta Persson (charlotta@modeverket.se)