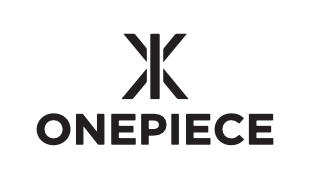 Placeringsort:
Oslo

Sista ansökningsdag: 2019-06-09
HEAD OF DESIGN, ONEPIECE
Som Head of Design i Onepiece er du ansvarlig for utvikling av nye kolleksjoner og limited capsules, samt videreutvikling av eksisterende kategorier og styles. Du jobber i team med Product Manager, Produksjonsutvikler og Designassistent, og rapporterer til Product Manager og selskapets CEO. Head of Design samarbeider også tett med vårt marketing team i London og selskapets Creative Director i arbeidet med å realisere produktideer og kolleksjonenes kommersielle potensial.
Den vi leter etter:
Vi søker en kommersiell og kreativ person med genuin interesse for fashion, tekstil og internasjonal trend. Du må evne å konvertere trender og ideer, til gode kommersielle produkter innenfor Onepiece sitt DNA og produktnisje. I tillegg til å være den kreative drivkraften bak designprosessen, er du også det faglige ankeret som forstår hva vi må styre unna og som er uredd for å ta grep når vi må korrigere retningen. Du har et naturlig positivt sinn, trives med samarbeid og ekstern input, men er tydelig på hva du selv mener og kjemper for egne ideer og meninger.
Arbeidsoppgaver:
- Ansvar for kolleksjonsutvikling fra idé til godkjent photo sample
- Planlegge fremtidige kolleksjoner og lanseringer
- Gjøre research og komme med forslag til nye produkter, prints og konsepter
- Designe/tegne nye produkter samt videreutvikle eksisterende styles/designs
- Utvikling og koordinering av collab designs i samarbeid med eksterne partnere
- Ansvar for utarbeidelse av techpacks, konstruksjoner og produksjonsinstrukser
- Utvikle, velge og definere trims, komponenter og emballasje, i samarbeid med Product Manager
- Løpende utvikling og oppdatering av fit, måleskjema og mønsterkonstruksjoner
- Ansvar for tilbakemeldinger og korrigerende tiltak på innkomne samples
- Holde deg oppdatert på trender og farger
- Planlegge og delta på inspirasjonsturer og messer
Kvalifikasjoner
- Minimum 3 års erfaring fra tekstil-/fashion design
- Lidenskap for fashion og trend
- Erfaring med mønsterkonstruksjon og utarbeidelse av techpacks
- Kunnskap om tekstiler, materialer, komponenter og deres egenskaper
- Erfaring med å jobbe og kommunisere med fabrikker og stoffprodusenter
- Selvgående, strukturert og pliktoppfyllende
- Positiv, lojal og samarbeidsvillig
- Sterk kommersiell teft
- Trives med høyt tempo og varierte utfordringer
- Tydelig og uredd
- Gode engelskferdigheter, muntlig og skriftlig
Ansøkan
I denne rekruttering jobber vi med Modeverket. For mer informasjon om tjenesten, ta kontakt med ansvarlig rekrutterer: Nina Steen - Head of Region - nina@modeverket.no
Ønsker du å søke på stillingen klikk "Ansök Här".