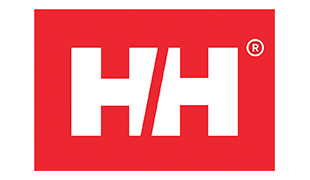 Placeringsort:
Oslo

Sista ansökningsdag: 2019-07-06
BRAND AND CUSTOMER MARKETING MANAGER, HELLY HANSEN
Job Purpose
This role will be responsible for planning and execution on marketing activities across all Helly Hansen categories. It is expected for this role to plan and lead Key account relationships as a business partner to the sales manager of the region and to also lead the marketing planning & budgets for a defined scope of business (e.g. a country within the region)
Key Accountabilities
1. Focus on marketing Helly Hansen Sport in the Nordic Countries
a. Create and execute on the marketing activity plan, media and PR
b. Create sell-inn and sell-thru campaigns
c. Responsible for Nordic Sport marketing budget
d. Leading and planning Key Account Marketing programs
e. Responsibility for the whole marketing mix for 1-2 countries within the region (potential)
2. Responsible for the successful planning and implementation of key strategic Nordic Marketing events, such as, but not limited to:
a. Sailing Regattas
b. Ski/Mountain Events
c. Manages the overall "event" program to include:
i. Annual calendar of events – prioritization, resource plans, budgets, establishment of "success metrics" etc
ii. Physical management of event process, internal & external resource
iii. Integration with Retail and Sales teams
iv. Ordering of product / materials necessary to ensure Event success
3. Support of regional marketing assets (athletes, resorts, organizations)
a. Consult on plan/strategy for utilization of assets
b. Support/management of assets to ensure HH leverages the full value of relationship
c. Responsible for communication with partners (sailing clubs/ski teams, etc)
4. Support Sales Team's
a. Trade Show's – provide creative execution of trade show booth, show materials, graphics, marketing programs according to centrally developed theme and focus
b. Regional Sales Events (Oslo Race Week, ÅF Ocean Race, etc.) provide creative support to ensure a strong, brand presence.
c. Key Account Management – work with KAM to provide and lead the marketing execution of key account programs (instore/online programs, staff training programs, custom KA marketing materials etc).
5. Social Media
a. Consult/plan and execute on Nordic social media plan, following such as regional assets (ski teams, events, sailing federations, etc) as well as centrally organized initiatives (Americas Cup, WC Alpine, etc)
Skills:
- Strong presentation skills
- Ability to multitask, prioritize and execute.
- Interpersonal skills in a multicultural environment.
- Ability to plan and organize efficiently
- Language skills - Norwegian & fluent English.
. Consumer centric thinking & business partner"at eye level" to Sales Managers and Key Accounts.
Competencies:
- Proficient in MS Office and Adobe Creative Suite
Knowledge:
- Interested in the HH world (e.g winter sports, sailing, etc)
- Understanding of the retail and sporting goods environment
Personal Attributes:
- Energetic, enthusiastic, positive and tireless.
- Systematic and organized
- Having a "doer-mentality", ready for hands-on work
- Social intelligence, adaptable to different cultures &styles and being able to influence them in a positive way. Empathy for other perspectives.
- Pragmatic, tenacious with attention to detail. Solution oriented.
- Creative thinking.
- Dedicated to getting the job done but able to have "fun" as well.
- Passion for our Sports, our brand, and our customers.
- Is an active participant in one or more of the Helly Hansen areas of Sports.
Qualifications:
- Minimum a bachelor's degree
Experience:
- +5 years working experience preferably in the sport industry Ÿ
- Working experience in Key Account Marketing Management
Location:
- Head Office in Oslo, travelling involved
We offer:
- Young, dynamic and international environment
- Competitive benefits
Application:
In this recruitment process we are partnering with Modeverket. Please apply by clicking "Ansök". Make sure to attach your resume and cover letter.
If you have any questions regarding the recruitment process, please contact recruiter Nina Steen at nina@modeverket.no or +47 90025035