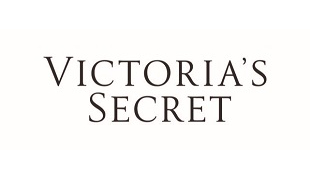 Placeringsort:
Stockholm

Sista ansökningsdag: 2019-08-04
BRAND DELIVERY MANAGER, VICTORIA'S SECRET
Victoria's Secret and AMARLA Retail are opening our first ever flagship store in the Nordics. The store of 900 sqm will be located in Gallerian in Stockholm and will for the first time offer Victoria's Secrets entire range of products. To join us on our journey and take the Victoria's Secret brand to the next level we're now looking for a Brand Delivery Manager.
About the company
Victoria's Secret, the iconic lingerie brand featuring celebrated supermodels and a world-famous runway show, is the leading specialty retailer of women's lingerie, prestige fragrance, body care, accessories and athletic and lounge wear.
AMARLA Retail is one of the largest boutique retailers operating in Europe and the Middle East. We are a team of over 250 associates operating in over 200 locations, having founded 8 subsidiaries with presence in 11 different countries so far, and existence in both Travel Retail and Local Market Retail Segments. AMARLA's determination to be the biggest boutique retailer in the world is becoming a reality.
Role Outline
Manage the store merchandise flow, ensuring optimal inventory levels to drive results and customer satisfaction. Oversees the product lifecycle, execution process, and availability of product to our customer to drive results.

Main Responsibilities
- Ensure having the right product, in the right place at the right time
- Lead merchandise receipts, processing and replenishment prioritization to shop floor
- Oversee merchandise processes and polices follow up
- Leverage tools and reports to ensure the sales floor is always full and abundant
- Communicate proactively trends and opportunities
- Provide HQ qualitative & quantitative feedback on merchandise & promotions
- Participate in plan reviews with VM and Store Manager to address slow moving products
- Own backroom organization standards and merchandising flow processes
- Ensure stock accuracy, and regular stock count
- Build capabilities in loss prevention to reduce shrink
- Lead VSFA warehouse associate team (4-5 people)
- Support recruitment, training and retention of VSFA warehouse associate
- Service customers on the shop floor once a week

Accountabilities
- Availability of merchandise on shop floor
- Overall appearance and organization of the back office
- Shrink and Inventory accuracy

Experience
- 4 years experience of retail planning or store management, 1 year store sales experience
- Proven performance in a store planning role in a retail organization
- Outstanding business acumen with visual and analytical skills (ROV)
- Excellent communication skills and demonstrated ability to work collaboratively
- Knowledge of the industries competitive landscape and seasonal trends
- Proven ability to conduct effective store walk-through's
- College degree

Application info
In this recruitment process we are partnering with Modeverket. Please apply by clicking "Ansök". Make sure to attach your resume and cover letter.
If you have any questions regarding the process, please contact Johan Bertills, johan@modeverket.se
We will handle all applications on a continuous basis, we advise interested candidates with matching competence and background for the position to apply as soon as possible.