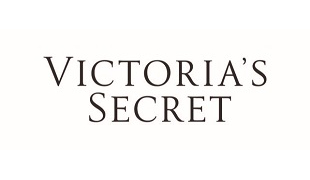 Placeringsort:
Stockholm

Sista ansökningsdag: 2019-08-04
CUSTOMER EXPERIENCE MANAGER, VICTORIA'S SECRET
Victoria's Secret and AMARLA Retail are opening our first ever flagship store in the Nordics. The store of 900 sqm will be located in Gallerian in Stockholm and will for the first time ever offer Victoria's Secrets entire range of products to the Swedish market. To join us on our journey to take the Victoria's Secret brand and our customer's experience to the next level we're now looking for a Customer Experience Manager.
About the company
Victoria's Secret, the iconic lingerie brand featuring celebrated supermodels and a world-famous runway show, is the leading specialty retailer of women's lingerie, prestige fragrance, body care, accessories and athletic and lounge wear.
AMARLA Retail is one of the largest boutique retailers operating in Europe and the Middle East. We are a team of over 250 associates operating in over 200 locations, having founded 8 subsidiaries with presence in 11 different countries so far, and existence in both Travel Retail and Local Market Retail Segments. AMARLA's determination to be the biggest boutique retailer in the world is becoming a reality.
Role Outline
Lead the in-store customer experience. Partner in short and long-term goals and assist in the overall management of the store to create emotionally engaging customer experiences that drive store results. Establish clear performance goals and inspire team to achieve extraordinary individual and team successes.

Main Responsibilities
- Drive sales growth as the leader of the customer experience on the sales floor
- Enable high-performance selling through the training, motivation, and mentoring ofthe selling team
- Enhance customer engagement, product knowledge, and selling behaviors
- Maintain merchandise presentation and visual merchandising standard
- Role model, coach, and develop new and existing store associates
- Partner with direct management to establish clear performance goals & objectives
- Access and develop individual associate productivities and team results
- Build customer loyalty through brand strategies and a best-in-class customer experience
- Ensure high quality execution and facilitation of sales education materials
- Spend 80% of time on the sales floor
- Own 10-12 Customer Sales Lead segments per week

Accountabilities
- Overall customer experience
- Conversion / Productivity / Return on Visit
- Associate education, motivation, retention

Experience
- 4-6 years sales experience in high volume stores leading medium size teams
- Demonstrate ability to improve customer satisfaction
- Capable to access talent, coach, develop, and manage performance
- Excellent communication skills and demonstrated ability to work collaboratively
- Proven ability to conduct effective store walk-through's
- Demonstrate business acumen with strong analytical skills

Application info
In this recruitment process we are partnering with Modeverket. Please apply by clicking "Ansök". Make sure to attach your resume and cover letter.
If you have any questions regarding the process, please contact Johan Bertills, johan@modeverket.se
We will handle all applications on a continuous basis, we advise interested candidates with matching competence and background for the position to apply as soon as possible.