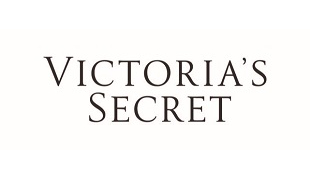 Placeringsort:
Stockholm

Sista ansökningsdag: 2019-08-04
STORE MANAGER - VICTORIA'S SECRET
Victoria's Secret and AMARLA Retail are proud to bring Victoria's Secret full concept stores to the Nordics, with the first store of 900 sqm opening this fall in Gallerian in Stockholm. These VSFA stores will for the first time feature Victoria's Secrets entire range of products and will offer an outstanding customer experience. To join us on this journey we're now searching for an exceptional Store Manager with experience leading large sized teams in high volume stores.
Role Outline
Overall store responsibility to drive sales, customer experience, brand delivery, operational excellence, and Amarla's high-performance selling culture. Lead initiative to ensure maximum customer satisfaction, associate engagement, productivity, and store profitability in accordance with our corporate/brand goals and operating procedures.
Main Responsibilities
- Manage the overall store and lead financial growth and P&L results
- Lead the sales floor and drive store results through the effective onboarding,
coaching, and development of the store team
- Deliver top line sales results and growth through business insight to action
- Build and grow high performing teams through empowerment and accountability
- Lead change through a positive growth mindset
- Partner with HQ teams to expand the customer pool & enhance ROV
- Build brand by cultivating customer loyalty and satisfaction
- Set VM expectations to brand standards, to ensure brand consistency that impacts the customer experience and maximizes overall business results
- Ensure that all store operations are executed with upmost excellence
- Inspire team to unlock individual potential for extraordinary individual selling and productivity results, while enhancing associate satisfaction and retention
- Spend 60% of time on the sales floor
- Own 6-8 Customer Sales Lead segments per week

Accountabilities
- Sales and budgets
- Customer satisfaction and loyalty
- High-Performance Selling Culture / Team retention and development
- Operational and brand execution excellence

Experience

- 8-10 years sales experience in high volume stores leading large size multi-level teams
- Ability to manage complex priorities with strong management and organizational skills
- Outstanding business acumen with strong strategic analytical skills
- Capable to access talent, coach, develop and manage performance
- Excellent communication skills and demonstrated ability to work collaboratively
- Proven ability to conduct effective store walk-through's

Application info
In this recruitment process we are partnering with Modeverket. Please apply by clicking "Ansök". Make sure to attach your resume and cover letter in english.
If you have any questions regarding the process, please contact Johan Bertills, johan@modeverket.se
We will handle all applications on a continuous basis, we advise interested candidates with matching competence and background for the position to apply as soon as possible.