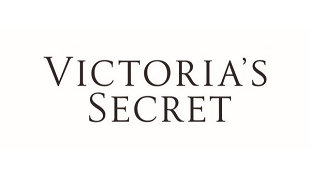 Placeringsort:
Stockholm

Sista ansökningsdag: 2019-08-04
CORE OPERATIONS MANAGER
Victoria's Secret and AMARLA Retail are proud to bring Victoria's Secret full concept stores to the Nordics, with the first store of 900 sqm opening this fall in Gallerian in Stockholm. These VSFA stores will for the first time feature Victoria's Secrets entire range of products and will offer an outstanding customer experience. We're now searching for a marketing professional with retail experience to assume the responsibilities of Core Operations Manager.
About the company
Victoria's Secret, the iconic lingerie brand featuring celebrated supermodels and a world-famous runway show, is the leading specialty retailer of women's lingerie, prestige fragrance, body care, accessories and athletic and lounge wear.
AMARLA Retail is one of the largest boutique retailers operating in Europe and the Middle East. We are a team of over 250 associates operating in over 200 locations, having founded 8 subsidiaries with presence in 11 different countries so far, and existence in both Travel Retail and Local Market Retail Segments.
Role Outline
The Core Operations Manager is responsible for (a) securing the implementation of holistic Marketing strategies in the stores of responsibility & (b) contributing in the Learning & Development of store teams. More specifically, the COM ensures timely receipt & implementation of Marketing material, sufficiency of non merch items at all times, contribution of ongoing development plans for store teams & preparation of relative staff for the aforementioned purposes.
Main Responsibilities
- Drive decision making to ensure all promotions, dealings & potential pricing changes are landed to meet production deadlines
- Responsible for receiving signs & rest 3D elements from print vendor in coordination with Amarla Design team
- Core operations' (supplies, packaging, maintenance) management along with relative Amarla HQ Department
- Learning & Development including coordination & execution of Stores SLT along with associate on boarding and ongoing development
- Adapt all training materials for different regions
- identify training needs along with CM & SM(s) in region
- Participation in incentives and events preparation, coordination & execution
- Coordination with printing facilities, if needed
Accountabilities
- Track shipments to stores
- Place re-orders for missing marketing material
- Edit and produce all weekly/monthly store communication, standard training materials (SLT and associate onboarding), VSI Operation Fundamentals, Best @ Bras, Discover Beauty
Experience
- 3+ years of experience in Marketing related positions
- Ideally 2+ years of experience in Retail
- Good knowledge of Microsoft Office
- Professional expertise of the Adobe suite (Photoshop, In Design, Illustrator etc)
Application info
In this recruitment process we are partnering with Modeverket. Please apply by clicking "Ansök". Make sure to attach your resume and cover letter in English.
If you have any questions regarding the process, please contact Johan Bertills, johan@modeverket.se
We will handle all applications on a continuous basis, we advise interested candidates with matching competence and background for the position to apply as soon as possible.