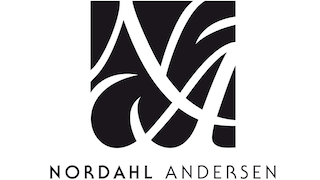 Placeringsort:
Sverige

Sista ansökningsdag: 2019-11-17
SALES AGENT - NORDAHL ANDERSEN
SALES AGENT FOR UPCOMING DANISH JEWELLERY BRANDS
Nordahl is an established Danish company with a long history of success. We design, market and sell commercial strong brands.
We're now looking for a Sales Agent for the middle and northern parts of Sweden. Our ideal candidate is passionate about fine jewellery, already working as an agent and who is willing to develop the territory, and is able to start immediately.
The district starts north of Gothenburg in the west, and Västervik in the east.

Major Duties and Responsibilities
- Distribution and sales of our collections to jewellery shops/chains, department stores, on-liners and other relevant retailers
- Commitment to achieving sales goals and expanding market share
- Identify and research potential new customers that are coherent with what we stand for
- Create your own schedule in order to service client needs and be able to provide them with intensive customer support
- Understanding of our brand story, brand identity and purpose, as well as the ability to communicate it clearly out to customers
- Communicate detailed knowledge of products, collaborations and external designers
- Provide the customer with sales training
- Create and maintain strong existing customer relationships
- Serving as liaison between customers and head office
- Monitoring and reporting on market activity

Profile and qualifications
- Well -organized and dynamic
- Confident and stylistically self-assured
- Results oriented and proven ability to sell
- Flexible and willing to travel
- Relevant work experience (preferably with fine jewellery)
- Drivers license
- Knowledge of Microsoft Office Product Suite (Word, Excel, PowerPoint)

About the company
Nordahl Andersen is a unique success story with steady growth and the award as "Innovator of the year in the Jewellery business" 2015. The secret lies in the dialogue with the customers, unremitting persistence, talent for innovation and quick adaption from idea to practice.
The company was founded in 1984 by N.O Andersen.
For many years N.O Andersen visited the retailers in Denmark selling different lines of Jewellery. In 2007 the company was bought by the next generation and started growing.
Today Nordahl Andersen is a House of Brands, containing a variety of well-known brands. The brand Joanli Nor has only existed for a few years but has quickly turned out to be a success. Fashion jewellery in silver from Nordahl Jewellery are well-received. Christening- and gift-articles are beloved presents commemorating the important moments of children. And the latest addition to the family, SON of NOA, has had a splendid start with male jewellery in attractive displays. All of these brands, as well as the unique Christmas decorations inspired by Denmark's own Hans Christian Andersen, are what make up Nordahl Andersen.

Application info
In this recruitment process we are partnering with Modeverket. Please apply by clicking "Ansök". Make sure to attach your resume and cover letter in Swedish.
If you have any questions regarding the process, please contact Carl-Henrik Mustelin, carl-henrik@modeverket.se
We will handle all applications on a continuous basis, we advise interested candidates with matching competence and background for the position to apply as soon as possible.