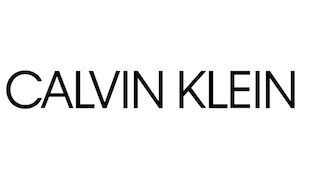 Placeringsort:
Malmö

Sista ansökningsdag: 2020-02-01
STORE MANAGER EMPORIA - CALVIN KLEIN
We are looking for an outgoing, happy and helpful Store Manager, with experience in retail, visual merchandising and management, who has a passion for sale and service. You are innovative and take initiative to actions which can contribute to customer satisfaction. You are striving to do the best in everything you do, and of course you have an interest in the fashion industry and Calvin Klein.
____________________________________________________________________________
The job:
The position is full-time in our Calvin Klein Underwear Store in Emporia, Malmö.

General areas of responsibility:
Customer Service
- It is expected that you follow and enforce Calvin Klein Customer Service
- That you maintain a strong knowledge of our products to inform and provide information to customers and employees
- Analysis and reporting of KPI's
- You will have the responsibility of duty planning and performance review in the store
Operational assignments
- You have two years or more of experience in the retail business either as Store Manager or Ass. Store Manager
- It is expected that you ensure a consistent and accurate filling / follow-up of products
- You follow the visual standards for merchandise
- That you perform/and or delegate daily / weekly / monthly open and close checklist tasks outlined by the Retail Manager, to ensure that the store is always ready for customers
- That you perform other tasks assigned on time and with attention to detail
- That you participate in the inventory as needed
- Knowledge of Word and Excel and can work structured in both systems
Language:
- Swedish: Native Language
- English: Highly proficient in spoken and written English
You must be able to relate to our Nordic culture – TC Friends
TRUST - CARE – FUN – RESPECT – IMPRESS – ENTREPRENEUR – NO DRAMA – DIVERSITY – SPEED
____________________________________________________________________________________
Calvin Klein is an exciting workplace with lots of daily challenges, where focus lies on delivering top quality in all areas by training and motivating each employee.
We have shops in Denmark, Norway, Sweden and Finland. You will therefore be a part of a large team in the North and of course, also Europe. We wish to have quality in everything that we do and have fun while doing it. We offer salary based on qualifications and employee benefits.

Start date: Soon as possible
Apply here: https://pvh.recruitmentplatform.com/apply.html?jobId=P2QFK026203F3VBQB8M79V758-130075&langCode=en_GB