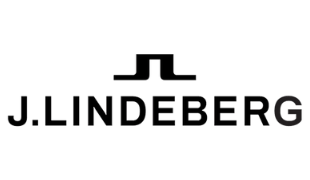 Placeringsort:
Stockholm

Sista ansökningsdag: 2021-03-16
OMNICHANNEL BUYER & MERCHANDISER - J.LINDEBERG
J.Lindeberg is now looking for a strong Omnichannel Buyer & Merchandiser to join our Team at J.Lindeberg HQ.

Working Hours: Full Time

Reports to: Head of Retail

Main Responsibility
Exceeding sales and profitability targets in our retail stores and E-commerce by assuring the right product at the right time.

Working Tasks
- Plan the seasonal buy and set the assortment and delivery schedule based on store categorization.
- Analyze sales performance in stores and E-Commerce on product basis and take action to reach sales and profitability targets.
- Analyze sell through per category and style level to secure right stock levels.
- Communicate sales reports on weekly basis to Retail Management and Company Management.
- Order Placement for all retail stores and E-Commerce.
- Secure Retail input in each seasonal Merchandise Plan before design starts developing the collection based on facts, figures, store feedback and potentials for growth.
- Initiate OTB actions based on product performance, sell through analysis and potential.
- Partner with Visual Merchandise team to ensure proper presentation in stores (before purchase is made and in season).
- Oversee flow of goods from full price stores to outlet.
- Stay on top of sales performance and react based on sales.
- Create sales reports and analysis as basis for actions by Retail Management and Store Managers on weekly basis.
- Responsible for E-com seasonal buy and assortment through reports and feedback from retail.

Vital Characteristics
- Structured.
- Result/Sales oriented.
- Strong communication skills .

Qualifications
- Bachelors Degree.
- 2-3 years Retail/E-Com Buying experience.
- Experience with inventory Management.
- Strong organizational and time management skills.
- Strong written and verbal communication skills in Swedish and English.
- Working Knowledge of the Fashion industry in conjunction with different channels of distribution.
- Strong analytical and quantative skills; computer proficient with Microsoft applications.
- Ability to meet dealines, prioritize workload , adapt to change and maintain composure under pressure.
- Strong system understanding, experience from Microsoft Dynamis NAV is an advantage.
- Strong proficiency in Excel.

JL Working Principles
As part of J.Lindeberg you are an ambassador for J.Lindeberg and inspire our partners by living JL Working Principles.
Courageous - We are bold and we are unafraid to question what we are doing in our passion and determination to succeed.
Progressive - We strive to be creative and innovative in our designs, our ways of working and our use of materials.
Customer focused - We work hard to understand our customers around the world, and we design fashion and experiences to inspire them.
Collaborative - We work cross-functionally, building a non-hierarchical, inclusive environment where everyone can thrive.
Agile - In order to be competitive, we are flexible and ready to adapt quickly.
Entrepreneurial - We are proactive and willing to succeed. Each individual is accountable and takes ownership of their part in making it happen.
Ethical - We are a responsible company, with strong business ethics. We care for our planet, our local communities and our people.
Sincere - We are honest, dependable and trustworthy, driven by personal integrity and fairness.

Please send your application soonest possible as we reveiw continously.
Apply by clicking here.