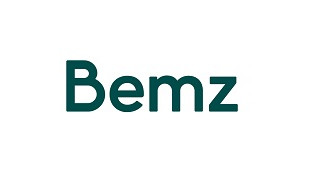 Placeringsort:
Stockholm

Sista ansökningsdag: 2021-09-19
PRODUCT MANAGER - BEMZ
Bemz is a Stockholm based, global e-commerce company specialising in custom-made design covers and replacement legs for IKEA furniture. With an emphasis on sustainability and conscious consumption, Bemz' mission is to extend the life of IKEA furniture in a personalised way. Bemz machine washable covers, are handmade to order in Europe, and are crafted from a consciously curated selection of fabrics. With Bemz' range of furniture accessories customers are able to completely change the look of their IKEA sofa, armchair and more.

Bemz is undergoing an exciting growth expansion with a heavy focus on digital media, product development and brand collaborations. Bemz is owned by Verdane, a private equity firm that seeks to be the preferred investor and active owner of technology-enabled growth companies in Northern Europe.
The Role
Bemz is recruiting a Product Manager to develop our new and existing product range and to ensure an extraordinary customer experience with our products, where brand, quality and sustainability are critical values.

The Product Manager role is a key member of the senior management team, reporting to the Chief Commercial Officer (CCO), responsible for the existing range of products and the current assortment of fabrics. The Product Manager drives the development of new products and the strategic purchase of new fabrics to achieve the overall strategy of the company. Required to manage diverse projects and both internal and external stakeholders and work closely to the Brand Manager.
The ultimate goal of the Product Manager position is to secure the product assortment to drive extensive and sustainable growth.
Responsibilities
- Have a good knowledge of the IKEA furniture and fabrics assortment focusing on sofas, chairs and footstools in relevant markets.
- Understand the different qualities with various fabrics and where current trends are now and in the future.
- Have a good knowledge of production processes to ensure a high product quality.
- Develop the company's policies on sustainability and ensure all suppliers are compliant to the policies.
- Ensure that both the production and the products are sustainable and in line with our brand values.
- Product development with outstanding design to meet brand and consumer demand, including the range of IKEA covers, textile products and accessories.
- Ensure a good relationship with current European product and fabric suppliers and evaluate new suppliers ongoing.
- Ensure the digital library of all models is maintained.
- Ensure that production processes are up to date and constantly improved.
- Responsible for maintaining a high level of Quality Assurance on all products, and for improving product performance to minimize claims.
- Finds and drives modern product development initiatives which involves external partners and influencers.
Skills and experience required
- Proven experience as Product Manager or other relevant work experience.
- Deep knowledge with fabrics and production, with a keen interest in interior design.
- Be creative but also have a good knowledge of business with the end customer in focus.
- Structured, process and project-oriented innovator and team-player.
- Understand how sustainability plays a key role in business and product development.
- Relevant education within interior design, textile production or other from Textilhögskolan or equivalent.
- Excellent negotiation skills.
- Our working language is English, so fluency is essential.
KPIs
- Sustainability (traceability/transparency)
- COGS
- Introduction of new SKUs
Budget
- Product development budget
Organisation
- Reporting to CCO
- Member of Product & Marketing team
- No direct reports
Application
In this recruitment process we are partnering with Modeverket. For any questions related to this vacancy please contact Johan Bertills at johan@modeverket.se. Please apply by clicking the provided link and attaching your CV and application letter in english.
Please note that the position may be filled before the application deadline.
About the owners
Bemz was founded in 2006 by Lesley Pennington, a Canadian born innovator and entrepreneur. In 2015 Verdane invested in the company, to allow for rapid expansion in the global market.
Verdane's core investment strategy is to realise the potential of unlisted assets by being a knowledgeable and active owner. Verdane funds are distinctive in that they can invest in a single company, or in portfolios of companies. In each case, Verdane builds on its expertise and experience to unlock the underlying potential of small- and medium-sized growth companies. The Verdane approach is all about creating value for fast growing companies within software, consumer internet, energy, and high-technology industries.
A typical Verdane investment is on a rapid growth trajectory, supported by long-term structural growth trends with technology as a fundamental driver. Verdane is an ambitious and active owner, partnering with management teams and leveraging on extensive experience within specific sectors and broad industrial networks, to help companies sustain and accelerate growth.