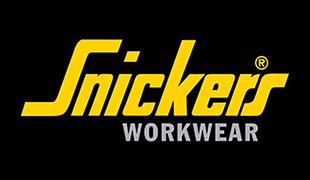 Placeringsort:
Stockholm

Sista ansökningsdag: 2021-10-24
PRODUCT DEVELOPER - SNICKERS WORKWEAR
At Snickers Workwear we are a team of experienced specialists who work side by side with our new talents. We have a passion for forward-thinking solutions, always looking for new knowledge and insights, and together we find new ways to make a positive impact and improve work and life for the users of our products. We develop our products in Mörby just outside of Stockholm, that later are produced in both Europe and Asia.
Now we need you, as our new Product Developer, to be the coordinating force that drives the product forward, while making sure to meet the necessary KPI's. You will be employed by Hultafors Group and this position is dedicated to work for the brand Snickers Workwear.
THE ROLE
In a nutshell your job is to handle the product lifecycle from when it comes out of R&D and all the way until it is put into production. We believe that these three key words will lead you to success in this role:
Collaboration – Curious Mindset – Customer Focus
KEY RESPONSIBILITIES
- Coordinating the development process in accordance with our guidelines.
- Daily contact with international suppliers.
- Traveling to our suppliers and production offices.
- Analyze sales, lifecycle product overview and knowing your product range.
- Ensure that product quality meets our standards, EU regulations and sustainability aspects.
YOUR PROFILE
You are driven and have good analytic ability along with a commercial mindset. You are structured with an attention to detail, and you have a knack for problem solving. You like to work in a team and with people from different backgrounds and experiences.
YOU WILL ALSO NEED TO
- Have a relevant academic background and experience from product development within the textile industry.
- Be an experienced user of PDM systems, Adobe Illustrator and Microsoft Office.
- Be fluent in Swedish & English.
APPLYING
In this recruitment process we are partnering with Modeverket. For any questions related to this vacancy please contact Johan Bertills at johan@modeverket.se. Please apply by clicking the provided link and attaching your CV and application letter in english.
Please note that the position may be filled before the application deadline.
ABOUT HULTAFORS GROUP
Hultafors Group is a global company offering a unique portfolio of premium brands. We concept, design and produce products and services that improves functionality, productivity and safety in all aspects of professional user's workday.