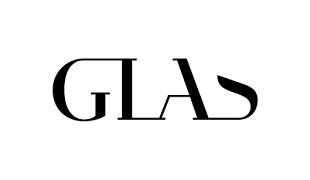 Placeringsort:
Stockholm / Open to working remotely

Sista ansökningsdag: 2021-10-24
PRODUCT DEVELOPER EYEWEAR & ACCESSORIES - GLAS
GLAS is a Scandinavian lifestyle brand that designs and sells handmade reading glasses, made from environmentally friendly materials, directly to consumers. Our mission is to take reading glasses from a boring necessity to a fashionable accessory made to your liking, at an affordable price.
Founded in Stockholm in 2019, we've had an amazing response from our customers and as a result we are now one of Europe's fastest growing companies. To help us on our journey to change the way people speak and feel about reading glasses, we're now looking for a Product Developer to join our Design & Production team.
Our company language is English, and we're open to people working remotely.
THE ROLE
You will run the day-to-day product development process and continually strive to structure and improve upon it. The role is very hands-on in nature, and you will be faced with a variety of tasks ranging from:
- Developing new products and improving on existing designs

- Analysing sales data & handling customer feedback
- Coordinating with our marketing team and our external partners
- Managing the product lifecycle from idea to finished product
WHO YOU ARE
We believe that you are passionate about eyewear and accessories, and you like to get involved with every part of the design & product development.
You love to dive into sales numbers and global trends to make sure you understand and meet our customer's demands.
You are flexible and you thrive in a high-growth entrepreneurial environment.
You have a structured approach with a data-driven and commercial mindset.
YOUR BACKGROUND
- Previous experience in a similar role
- Relevant education in fashion design/product development
- Experience from working with eyewear/accessories
APPLYING
In this recruitment process we are partnering with Modeverket. For any questions related to this vacancy please contact Johan Bertills at johan@modeverket.se.
Please apply by clicking the provided link and attaching your CV and application letter in English, international candidates please e-mail johan@modeverket.se.
Please note that the position may be filled before the application deadline.