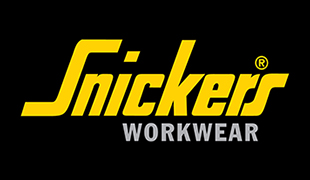 Placeringsort:
Stockholm

Sista ansökningsdag: 2021-10-24
PRODUCT DEVELOPMENT ASSISTANT - SNICKERS WORKWEAR
At Snickers Workwear we are a team of experienced specialists who work side by side with our new talents. We have a passion for forward-thinking solutions, always looking for new knowledge and insights, and together we find new ways to make a positive impact and improve work and life for the users of our products. We develop our products in Mörby just outside of Stockholm, that later are produced in both Europe and Asia.
We're now looking to add a strong team player who can assist in all handling and development of new products, from the time they come out of R&D until they are put into production. You will be employed by Hultafors Group and dedicated to work for the brand Snickers Workwear.
THE ROLE
In this exciting role you will get to be hands-on with the daily product development process, including working with different teams regarding design, sourcing, patterns, and production.
KEY TASKS:
- Assist product development team in creation of production material, tech specs and style instructions.
- Participate in maintenance of products during the whole life cycle, i.e. monitoring quality, take corrective actions of quality issues and product complaints.
- Be part of planning and building the products in cooperation with supply.
- Coordinate and assist in creating sales supportive/educational material.
- Coordinating communication with marketing regarding product related tasks, packaging & product texts.
YOUR PROFILE
You've finished a relevant education and probably gotten your first job in product development working with textile materials.
You're a motivated and driven individual so you're now looking to take on a greater challenge.
This role appeals to your structured and analytic mindset, and you see the value in a team-based approach to reach new goals.
You're a skilled user of the Microsoft Office Suite, Adobe Illustrator and PDM-systems.
You're thinking this all sounds exactly like me – well then what are you waiting for?
Send in your application today!
APPLYING
In this recruitment process we are partnering with Modeverket. For any questions related to this vacancy please contact Modeverket at info@modeverket.se. Please apply by clicking the provided link and attaching your CV and application letter in english.
Please note that the position may be filled before the application deadline.
ABOUT HULTAFORS GROUP

Hultafors Group is a global company offering a unique portfolio of premium brands. We concept, design and produce products and services that improves functionality, productivity and safety in all aspects of professional user's workday.