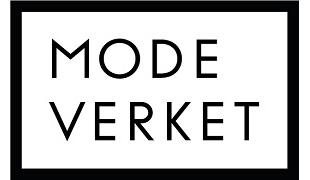 Placeringsort:
Sverige

Sista ansökningsdag: 2022-07-03
COUNTRY MANAGER SWEDEN - CONFIDENTIAL
As an authentic and expanding fashion brand we are operating in several European countries. We believe that the love, passion and devotion we pour into the brand makes us shine and so we are looking for another member to spread this sentiment among our current and future customers in Sweden.
The Role
- Ambassador in the Swedish market.
- Total management of the market
- Serve as primary day-to-day liaison with accounts and maintain positive ongoing relationships
- Report directly to the headquarter in Europe
- Interact & present strategically with upper management
- Partner with the planning department to ensure gross margin goals are achieved
- Build, manage, and deliver budgets and sales forecasts
- Develop and present assortments with strong recommendations
- Pre-meeting preparation with those involved to strategize sales opportunities
- Lead seasonal and annual sales forecasts through use of analytics, customer information, market trends and business insights.
- Sales presentation set up/follow through including meeting agendas and meeting recaps that are proactive and results oriented
- Understand competitors' strengths and weaknesses, finding "white space" opportunities
- Monitor and communicate status to accounts and make adjustments to inventory for seasonal orders, extra stock, and special orders
- Provide general communication with accounts regarding brand news, mailers, product knowledge
Requirements
- 5+ years relevant experience in fashion apparel
- Fluent in English
- Bachelor's Degree or equivalent experience
- Excellent communication, writing and oral skills
- Proactive
- Highly organised, with time management skills
- Independent
- Self-motivated and an enthusiastic work approach
- Passion for the brand

Application
For this recruitment process we are partnering with Modeverket. This is a confidential search, full role description and employer will be given to candidates after they've signed an NDA. Use the provided link and we'll contact you to schedule an interview. For any questions please contact Johan Bertills, johan@modeverket.se