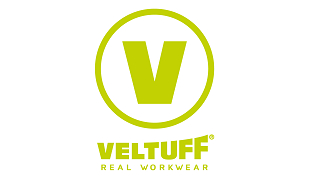 Placeringsort:
Copenhagen

Sista ansökningsdag: 2022-10-06
SALES DIRECTOR WORKWEAR EUROPE - VELTUFF
VELTUFF® is high quality workwear that delivers both safety, comfort, and style. DESIGNED WITH YOUR COMFORT IN MIND The VELTUFF® collection includes clothing, hi-vis garments, safety footwear and gloves, all available in a variety of sizes and styles. From the type of material and thread, all the way through to individual zips and buttons, every element is designed with features that deliver safety, style, and comfort to the end user. CONTINUOUS IMPROVEMENT. A brand you can count on, VELTUFF® consistently delivers high quality in line with British and European standards. Innovation and attention to detail is key. The VELTUFF® team carries out ongoing research and development, continuously refining and improving the range to ensure that the finished product is truly fit for purpose. For REAL WORKWEAR, try VELTUFF®.

Do you want to have a decisive influence on sales targets and the continued success of an international growth company, and can you move the business to the next level?
VELTUFF are looking for a Sales Director who will strengthen the commercial part of the business. You will be responsible for a European sales organization of approx. 20 employees spread over 6 countries, with 7 team leads in direct reference to you. You will also be directly responsible for the follow-up on the execution of sales contracts greater than DKK 2 million.
As Sales Director, you report directly to the COO, will be part of the management team, and you will be part of a very ambitious and sales-oriented company that is firmly committed to further European growth. You will be overall responsible for the sales organization, where you ensure daily that the company keeps the budgets and reach their targets, the salespeople their KPIs and uncovers new business opportunities. We expect you to be visionary, hungry and love when things go fast, have a strong sales-gene, and can help create and maintain relationships with customers, as well as implement new growth measures. This position is a unique opportunity to join an exciting journey in a quality-conscious and dynamic company that is happy to go the extra mile to ensure the customer a good experience and continued growth.
In addition to managing day-to-day operations, one of your key tasks in the long term will be to prepare strategy and action plans and subsequent execution of these in collaboration with your colleagues. One of your specific strengths is to motivate your colleagues to achieve results through visible leadership, coaching and by leading by example yourself, and you are not afraid to visit customers yourself and take on operational tasks.
The job - Your primary areas of responsibility and tasks
Starting from VELTUFFs head office in Vallensbæk, your responsibility will be managing the European sales organization and developing new customer relationships. Your areas of responsibility and tasks will be:
- Manage, coach, and develop a professional sales organization all over Europe – be there on site and participate hands-on.
- Ensure that the overall sales organization provides state-of-the-art customer service.
- Ensure that the sales organization continuously has an overview of the pipeline, that enough leads are processed and that enough additional sales projects are initiated.
- Be very close to customers and the market and ensure continued and respectful dialogue between sales and delivery organization regarding daily operations and requirements from customers.
- Personal participation in customer and sales-meetings.
- Preparation and follow-up of sales budgets and earnings.
- Daily follow-up on sales figures and KPIs.
About you – your background
To be successful in the role, it is important that you are an experienced, motivating and results-oriented leader with a strong managerial and empathetic mindset. This includes that you are adaptable, structured, and proactive, and that you take the lead to get your colleagues on board. VELTUFF are a growing company, where there are changing and challenging tasks, and it is therefore important that you are flexible and good at keeping an overview in a busy everyday life. You have documented experience from sales management on a European/international level. Furthermore:
- You have experience with professional and structured sales management of a competent sales organization where the emphasis in management is on leadership more than management. We expect you to have managed a sales organization of 10+ employees, and that you have experience with international sales and preferably remote management.
- Your educational background is not decisive – if it matches your personality. Industry knowledge will be an advantage, but not a prerequisite for filling the job. The most important thing is that you possess the important and right "sales gene", have a lot of positive energy, and are hungry in a sales perspective.
- You have proven sales records and know what it takes to close an order for a larger double-digit million amount.
- You must be a winner. You have in-depth knowledge of sales and experience in "closing a sale", and as a person you are motivated by creating good results and getting the order home from the customer.
- You are independent and self-driven and have opinions and want/dare to make decisions.
- By nature, you are inquisitive and curious, and you take the required deep dives to understand the context of the business and the needs of the customers.
- You can create good relationships with the customer, you are committed and have a high drive and a positive contagious energy.
- You are structured, analytically strong, look holistically at problems and opportunities and argue based on facts, and are keen on IT and details.
- As a manager, you are value- and trust-based and focus on your team both thriving and performing.
- You are a strong communicator – in several languages ​​in writing as well as speaking. In addition to English at a very high level, it would be an advantage to be able to speak German and perhaps French.
- Personality is everything!
- You are willing to travel approximately 5-10 days a month.
We offer
You will be employed in an international company with good opportunities for personal and professional development and independent work areas. The tone is informal, and we are a house with many different types of people and there is a short distance between employees and management.
Interested? - We are looking forward hearing from you. We review applications continuously, so send us yours as soon as possible so that you are sure to be considered.
If you have any questions about the position, you are welcome to contact Jens Peter Sørensen, phone +45 2146 1711 or via email
jps@modeverket.dk
About VELTUFF:
At VELTUFF, you will experience a dynamic environment with over 200 results-oriented colleagues, where we react quickly to trends and trends to achieve our objectives and deliver the best possible customer service. VELTUFF is one of the largest players in our area in Northern Europe. We produce, sell and trade workwear, profile clothing and safety equipment for several Europe's largest companies. We want continued growth, and our goal is to become Northern Europe's leading dealer in our product area within a foreseeable horizon. In addition to the head office in Denmark, Veltuff has offices in Sweden, England, Germany, the Netherlands, and France. Read more about VELTUFF
veltuff.com