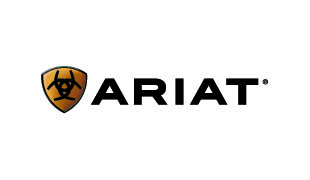 Placeringsort:
South of Sweden or northern Denmark

Sista ansökningsdag: 2022-12-18
AREA SALES MANAGER SWEDEN & DENMARK - ARIAT
Ariat is the largest equestrian performance and lifestyle brand world wide - specializing in equestrian, outdoor, western and workwear segments. With a passion for animals and the outdoors, Ariat is constantly looking to sustainable solutions that benefit both their customers and the planet.
To further develop their presence in two key markets, Ariat are now searching for an Area Manager based in the south/west of Sweden or northern Denmark to cover the Swedish & Danish markets.

KEY RESPONSIBILITIES

- To work effectively with existing accounts
- To create a network of new accounts with key strategic partners
- To assist the Head of Sales EMEA to develop and execute the strategic plan for key accounts within the area
- To achieve, and strive to exceed, sales and margin targets
- To provide support to retailers to maintain a strong and effective brand presence including appropriate in store merchandising and online presence
- To observe the market and feed back to the business all brand relevant and market developments
- To work closely with colleagues in Marketing and Product teams to create demand and develop the brand
- To develop and maintain strong working relationships with all internal Ariat personnel
- To grow the business across all our channels - Equestrian, Western, Country and Work & Safety.
WE BELIEVE YOU
• Are fluent in English
• Have 3+ Years Sales Experience
• Have experience working with retail accounts and key accounts

• Have a good understanding of brand building and product marketing
• Have experience from the Sports, Country/Equestrian or Fashion industries
• Understand the Country/Equestrian markets, as this would be an advantage
• Have experience with analytics to predict trends and develop marketing and merchandising activity
• Previously managed budgets.
• Have the flexibility for extensive travel
• Know MS Office well, especially Excel
• Have excellent skills in Communication , Interpersonal, Time management, Prioritisation, Organisation and planning, Teamwork, Analytical, Presentation and Customer Service

• Have a clean valid driving licence and the ability to travel internationally freely, as both are essential
APPLICATION
In this recruitment process we are partnering with Modeverket, Scandinavia's leading recruitment agency within fashion, sports and lifestyle.
Please apply by clicking the provided link. Make sure to attach your resume and cover letter in English. We will handle all applications on a continuous basis, we advise interested candidates with matching competencies to apply as soon as possible.
For any questions, please contact Johan Bertills at johan@modeverket.se.