BRAND MANAGER - A FACTORY OF WONDER
Som Brand Manager på A Factory of Wonder ingår du i ett team på fyra personer som alla brinner för samma sak, våra varumärken. Du kommer i rollen ha helhetsansvar för ett antal varumärken däribland vårt denimmärke IVY Copenhagen som är ett av våra bästsäljande varumärken och Copenhagen Studios som är vårt snabbast växande varumärke och som visat stor framgång internationellt.För den här rollen söker vi en driven och strukturerad säljare som älskar affären och som ser möjligheter där andra ser utmaningar. Du har tidigare erfarenhet av B2B-försäljning, gärna från agent eller distributör, och ett gediget nätverk med etablerade kundrelationer. Arbetar du idag på ett denimmärke och vill ha möjligheten att bredda din erfarenhet så hör gärna av dig! Rollen i korthet - Ansvara för varumärkenas försäljning, uppföljning och rapportering - Ansvara för relationen till kunder, leverantörer och andra samarbetspartners - Ansvara för att planera, boka och genomföra säljmöten med kunder och samarbetspartners Övrigt Placering: Stockholm eller Göteborg.Tjänsten omfattar resande, körkort är ett krav.AnsökanI denna rekrytering samarbetar vi med Modeverket. För mer information om tjänsten vänligen kontakta ansvarig rekryterare: Johan Bertills (johan@modeverket.se)För att söka tjänsten, klicka på "Ansök".Urval och intervjuer sker löpande och tjänsten kan komma att tillsättas före sista ansökningsdatum. Skicka därför din ansökan så snart som möjligt och senast den 14:e oktober.Välkommen med din ansökan! About A Factory of Wonder is a brand building Sales Agency. We represent both Scandinavian and international brands on the Swedish market with showrooms in Gothenburg and Stockholm. Our mission is to build strong brands and close customer relationships with a long-term focus and mindset. The success of our brands and retailers comes first and is a measurement of our success. We simply love the lust and joy that a perfect garment evokes when you see it and wear it. Style is and should always be uniquely personal and we strongly believe in the importance of a heart behind a brand. We believe in sustainability more than trends and therefore make sure to carefully select the brands and collections we work with as we always aim for long lasting collaborations. Our brands are created and founded by people who are dedicated to producing high quality products, resulting in pieces that will be your long-term favourites season after season. More info about us and our brands can be found at www.afactory.se or our Instagram.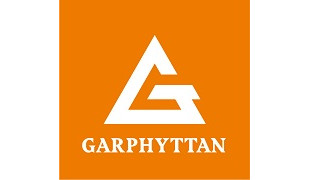 PERFORMANCE MARKETING SPECIALIST - GARPHYTTAN
Är du en exceptionell digital marknadsförare? Söker du alltid efter nya vägar att skapa den perfekta kampanjen? Trivs du i en arbetsmiljö som präglas av tillväxt, framtidstro innovation och samarbete? Perfekt, läs vidare om hur du kan få chansen att ta vårt marknadsarbete till nästa nivå. Vi söker en mycket skicklig person som kommer att övervaka och driva Garphyttans digitala marknadsföring. Detta omfattar att hantera betalda annonskampanjer i samtliga kanaler med fokus på Facebook Ads. Du kommer också att ansvara för att spåra all relevant data och genomföra analytiska utvärderingar av de digtala kampanjerna samt ge feedback på resultat och dina rekommendationer. Som person kombinerar du ett kommersiellt tänkande och förstående för e-com med en analytisk och experimentiell approach som ligger i framkant inom digital marknadsföring. Du har en inre vilja av att hela tiden hålla dig uppdaterad i de senaste trenderna och förändringarna inom fältet och söker konstant nya vägar att förbättra din förståelse för den kompletta kundupplevelsen. För att lyckas så ser vi att du har en relevant utbildning och/eller erfarenhet från en liknande position vilket gör att du med lätthet navigerar CMS och e-mail marketing system. Du har även erfarenhet av att driva relevant trafik, har koll på kundbeteenden och A/B tester för att öka konvertering och bästa möjliga kundupplevelse. Låter det som du? Om oss Interteko Group är en ung e-handelskoncern bestående av moderbolaget Interteko Group AB samt e-handelsbolagen Garphyttan Original AB och ITAB Outdoor. Från ett kontor i centrala Stockholm hanteras marknadsföring, stödfunktioner, produktutveckling och Garphyttans internationella expansion. Antalet medarbetare i koncernen är idag 15 och beräknas växa till 15-20 under 2021. Vår resa startade hösten 2019 med det egenutvecklade varumärket Garphyttan Original och förvärvet av ITAB Outdoor, en verksamhet som grundades 1980. Interteko Group befinner sig i stark tillväxt och beräknas 2021 omsätta ca 70 MSEK. Vi är i början av vår resa och Intertekos ambitiösaGarphyttans mål och vision är att följa upp Garphyttans framgångar och bygga Nordens ledande e-handels- och varumärkesgrupp inom Outdoor & Workwearbygga Sveriges nästa stora internationella varumärke inom outdoor med e-handel direkt till konsument som huvudsakliga distributionsmodell. Till vår hjälp har vi vår grundmurade erfarenhet i området, starka investerare och en portfölj med egna brands med stor potential. Ansökan I denna rekrytering samarbetar vi med Modeverket. För mer information om tjänsten vänligen kontakta ansvarig rekryterare: Johan Bertills på johan@modeverket.se För att söka tjänsten, klicka på "Ansök". Urval och intervjuer sker löpande och tjänsten kan komma att tillsättas före sista ansökningsdatum. Skicka därför gärna in din ansökan så snart som möjligt.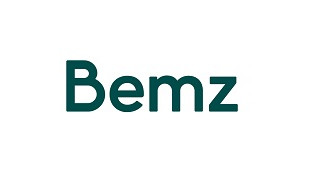 PRODUCT MANAGER - BEMZ
Bemz is a Stockholm based, global e-commerce company specialising in custom-made design covers and replacement legs for IKEA furniture. With an emphasis on sustainability and conscious consumption, Bemz' mission is to extend the life of IKEA furniture in a personalised way. Bemz machine washable covers, are handmade to order in Europe, and are crafted from a consciously curated selection of fabrics. With Bemz' range of furniture accessories customers are able to completely change the look of their IKEA sofa, armchair and more. Bemz is undergoing an exciting growth expansion with a heavy focus on digital media, product development and brand collaborations. Bemz is owned by Verdane, a private equity firm that seeks to be the preferred investor and active owner of technology-enabled growth companies in Northern Europe. The Role Bemz is recruiting a Product Manager to develop our new and existing product range and to ensure an extraordinary customer experience with our products, where brand, quality and sustainability are critical values. The Product Manager role is a key member of the senior management team, reporting to the Chief Commercial Officer (CCO), responsible for the existing range of products and the current assortment of fabrics. The Product Manager drives the development of new products and the strategic purchase of new fabrics to achieve the overall strategy of the company. Required to manage diverse projects and both internal and external stakeholders and work closely to the Brand Manager. The ultimate goal of the Product Manager position is to secure the product assortment to drive extensive and sustainable growth. Responsibilities - Have a good knowledge of the IKEA furniture and fabrics assortment focusing on sofas, chairs and footstools in relevant markets. - Understand the different qualities with various fabrics and where current trends are now and in the future. - Have a good knowledge of production processes to ensure a high product quality. - Develop the company's policies on sustainability and ensure all suppliers are compliant to the policies. - Ensure that both the production and the products are sustainable and in line with our brand values. - Product development with outstanding design to meet brand and consumer demand, including the range of IKEA covers, textile products and accessories. - Ensure a good relationship with current European product and fabric suppliers and evaluate new suppliers ongoing. - Ensure the digital library of all models is maintained. - Ensure that production processes are up to date and constantly improved. - Responsible for maintaining a high level of Quality Assurance on all products, and for improving product performance to minimize claims. - Finds and drives modern product development initiatives which involves external partners and influencers. Skills and experience required - Proven experience as Product Manager or other relevant work experience. - Deep knowledge with fabrics and production, with a keen interest in interior design. - Be creative but also have a good knowledge of business with the end customer in focus. - Structured, process and project-oriented innovator and team-player. - Understand how sustainability plays a key role in business and product development. - Relevant education within interior design, textile production or other from Textilhögskolan or equivalent. - Excellent negotiation skills. - Our working language is English, so fluency is essential. KPIs - Sustainability (traceability/transparency) - COGS - Introduction of new SKUs Budget - Product development budget Organisation - Reporting to CCO - Member of Product & Marketing team - No direct reports ApplicationIn this recruitment process we are partnering with Modeverket. For any questions related to this vacancy please contact Johan Bertills at johan@modeverket.se. Please apply by clicking the provided link and attaching your CV and application letter in english.Please note that the position may be filled before the application deadline. About the owners Bemz was founded in 2006 by Lesley Pennington, a Canadian born innovator and entrepreneur. In 2015 Verdane invested in the company, to allow for rapid expansion in the global market. Verdane's core investment strategy is to realise the potential of unlisted assets by being a knowledgeable and active owner. Verdane funds are distinctive in that they can invest in a single company, or in portfolios of companies. In each case, Verdane builds on its expertise and experience to unlock the underlying potential of small- and medium-sized growth companies. The Verdane approach is all about creating value for fast growing companies within software, consumer internet, energy, and high-technology industries. A typical Verdane investment is on a rapid growth trajectory, supported by long-term structural growth trends with technology as a fundamental driver. Verdane is an ambitious and active owner, partnering with management teams and leveraging on extensive experience within specific sectors and broad industrial networks, to help companies sustain and accelerate growth.